With the development of the domestic fan industry, there are more and more orders for fan protective nets for fan accessories, and manufacturers are getting bigger and bigger. The rapid development of the fan industry promotes the development of fan protective net manufacturers.
The fan protective grille is a finished product when it leaves the factory, and the surface treatment is checked layer by layer. The best product and appearance have fatal requirements for a fan protective grille! Our manufacturers do their best to make the products the best! If the product is peeled off, desoldered, deformed, etc. during transportation, it is an irresponsible performance on the packaging of our factory! Customers have the right to return or ask for re-surface treatment!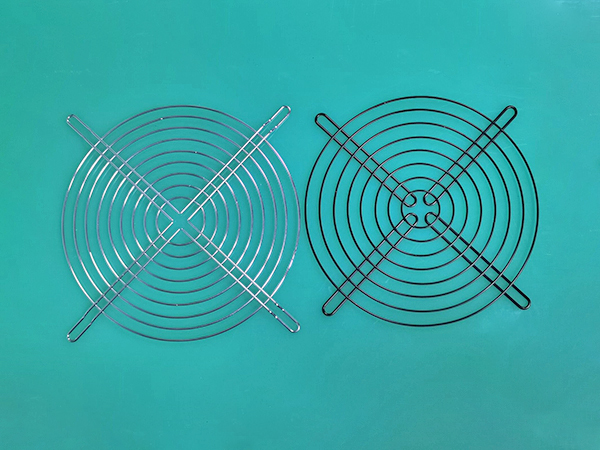 In order to prevent the above things, I have to do the last level of product transportation! How to pack for better protection?
1. When packaging, it is best to tie them together according to the size of the product, and then wrap 3-4 layers with wrapping film! Then put it in a wooden box of the right size! The wooden box should be just right, not too big or too small. If the product is too big, the product will sway in it, which will easily cause friction and damage the surface treatment of the product! If the product is too small, it will not be able to score goals.
2. If you want to find a large logistics company, you can't covet the difference in shipping costs, and find some irresponsible logistics to avoid product damage!
"Stable quality, customer first" has always been our business purpose and philosophy. We have won the sincere cooperation and trust of customers with excellent product quality and perfect pre-sale, in-sale and after-sale services. Customer satisfaction is always our goal. "Creativity is unlimited, every day is wonderful" We will continue to work hard, strive for self-improvement, create a good service system for customers, and sincerely invite business friends from all walks of life to give us more suggestions.